REVIEW/PHOTOS: Tame Impala at Georgia Theatre
Tame Impala has rarely toured the states as extensively as they will on this tour so it's with great enthusiasm that I got to see their first proper show in the state of Georgia. The Australian band featuring mastermind Kevin Parker and company took the stage to a sold out crowd at the Georgia Theatre to one of the best shows I've had the pleasure of seeing.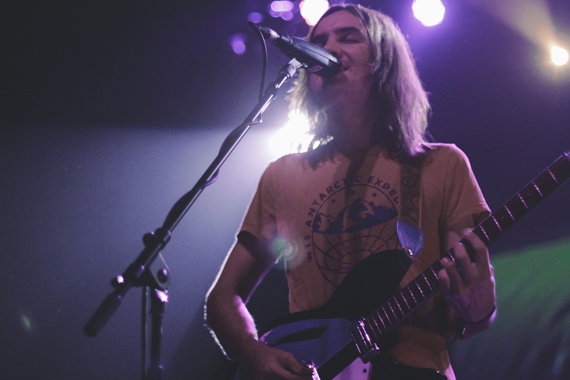 I'm not shy about my affection for all the great talent coming out of Perth currently with Tame Impala, POND and now The Growl. There must be something in the water there; but Kevin Parker is their king as it would seem. Based on the crowd, it also seems as though many of the fans in attendance for this show had also seen Kevin Parker and company the night before in Asheville and warned of Parker's sickly vocals. Regardless, he put on a great show.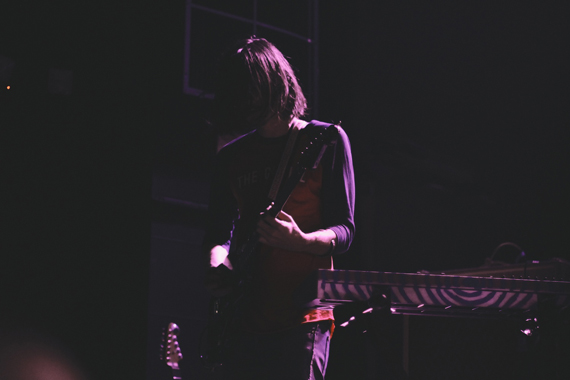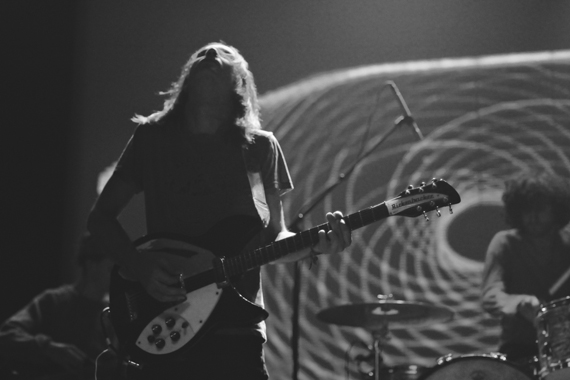 A barefoot Parker and the rest of his touring band emerged at 10:15 and kicked into an untitled jam before launching into 'Lonerism' single "Apocalypse Dreams", vocals clear and all. Parker commands much of the stage, but only because he's the clear focus of this show; everyone here considers him a music genius. He takes liberties to extend songs longer or experiment in the middle of tracks; the audience doesn't mind. The stand-out of the night is when they dig deep in their catalog and pull out the track "Half Glass Full of Wine" which considering how good it is on record, it becomes their live staple. Parker kicks into "Half Glass" as the last track before the encore and the song burns for 7-8 minutes as guitar experimentation hits its peak.
It's remarkable the band that Parker has assembled to play his eccentric songs, and it was an absolute blast to see these songs come alive and expanded in the live setting. Due to the success of singles like "Elephant" and "Feels Like We Only Go Backwards", Tame Impala is reaching a wider audience, but their live show and career seems to just be getting started. I highly recommend you join the ride.
TO SEE FULL PHOTO GALLERY FOR TAME IMPALA GO HERE.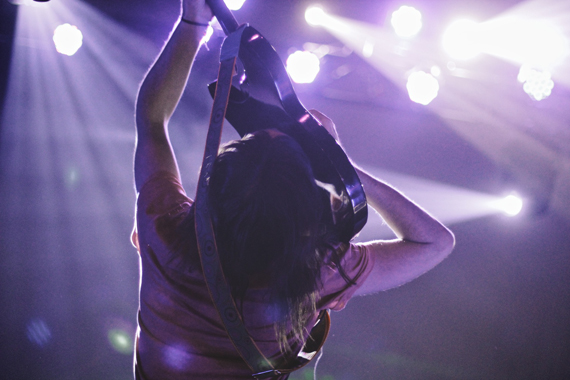 Setlist:
-Intro
-Apocalypse Dreams
-Solitude is Bliss / Jam
-Enders Toi / Jam
-Music to Walk Home By
-Elephant
-Why Won't You Make Up Your Mind?
-Feels Like We Only Go Backwards
-Be Above It
-Mind Mischief
-Alter Ego
-Half Glass Full of Wine
Encore
-Nothing's That Has Happened So Far Has Been Anything We Could Control
---
---